---
Digestive Disorders – the treatment of functional gut disorders using Chinese herbal medicine; acupuncture; strain-specific probiotics; prebiotics; dietary guidance; and microbiome analysis to identify species within the gut and their metabolic functions.
While I treat a broad range of conditions, my area of particular interest and experience is in the treatment of functional digestive disorders.
We'll discuss and consider symptoms commonly associated with:
Irritable bowel syndrome (diarrhoea, constipation, abdominal pain and bloating),
The causes of intestinal permeability, dysbiosis, and inflammation of the gut,
Visceral hypersensitivity,
Diet-microbiome-inflammation interactions,
Choosing the right pre-biotic fibres to normalise bowel transit time,
Increasing short-chain fatty acid production to support gut barrier homeostasis,
The impact of polyphenols, pre-biotic foods and fibres on the gut ecosystem,
And much more.
The key to long-term benefits in the treatment of often complex digestive disorders is in understanding the link between the variable symptoms and underlying causes.
Clear communication including a discussion of how you can improve your day-to-day health is an essential part of your overall treatment.
Contact me to book your consultation.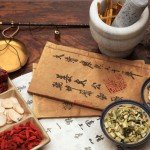 Why is the treatment of Digestive Disorders so important?
The trillions of bacteria that reside in our gut play an essential role not only in our digestive health, production of vitamins, activation of neurotransmitters, maintaining gut barrier function, but also in supporting metabolism and helping to regulate our immune system.
(This means that our gut bacteria basically influence pretty much everything!)
Influenced by various factors such as diet, medications, environment, stress and low-grade inflammation, the gut microbiome is constantly challenged.
Based on each person's specific needs and circumstances, regulation of gut function can play a key role in enhancing our immune response and overall health.